Understanding how to develop an effective print strategy in your office is the first step in controlling costs. It is not as easy as just renegotiating your copier contract. When you step back and look at the true cost of printing in your organization, it encompasses a lot more than just the acquisition of copiers and desktop printers.
How Do You Determine The True Cost Of Printing?
You purchase print devices to provide automation for your staff around their departmental document workflow. The most cost effective and productive solution is bigger than just size, speed and cost of the device in your office. The right vendor should analyze:
How each department uses the print devices
Understand how staff interacts with the systems
What resources are needed from IT to support the units
How will supply and service requests be generated
These are very important parts of the equation. The point is that you are not buying an autonomous piece of hardware. To control costs, it is important to bring all imaging resources together under one managed program. Document workflow touches every employee and every department and a fully managed print solution will need to do the same.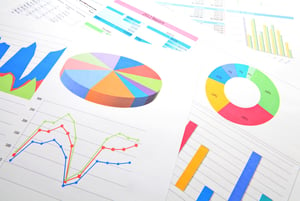 There has been a lot of analysis around what the true cost of imaging is in our industry. Interestingly enough, the results keep coming back that hard costs around equipment acquisitions and service plans only account for around 10-15% of the actual expense. The time it takes for your staff to operate, support and management your print fleet is the biggest part of the cost puzzle:
If your staff is bogged down using the features that were supposed to provide automation, it will cost you.
If your IT department deals with a lot of printer trouble-tickets, that will cost you.
If you are buying printer cartridges one at a time, that's more cost to you.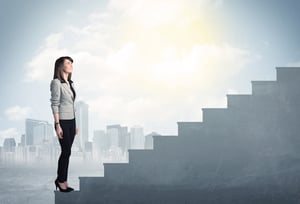 Start By Creating A Baseline
The first step is to find a vendor that will conduct a business technology assessment, not a copier/printer volume walk-through. It is critical to know how users interact with devices and how the documents flow in and out of the network. Automation of the workflow is the key to efficiency, saving time and money. You must think of all your imaging hardware as a fleet. Don't separate copier, wide format and desktop printer contracts. Cost containment will come from a "managed" print solution. Managed is the key. It will be essential to consolidate all devices into a "managed" program. You can only manage what you can track. Transparency around device usage and user behavior will be a critical factor in program optimization.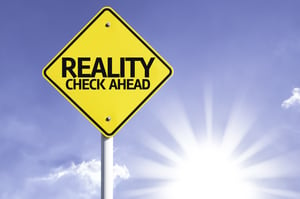 Developing A Manage Print Strategy
Once you have all the facts around hard costs, document workflow, archival/retrieval and IT support methodologies, you can then develop a managed print strategy. RMC/UBEO has pioneered the BTA (business technology assessment) to be the cornerstone to understanding what options are available to maximize staff productivity and saving corporate resources. We use the term resources because saving money is just a part of the overall benefit. The BTA gathers the data and the information. We work with clients on strategic planning for their organization. From there, we will be able to provide a recommendation that will simplify the management, streamline the user experience, consolidate resources and enable cost containment programs.
No need to duplicate your support infrastructure for each document imaging and document management technology. A fully management print strategy that starts with a Business Technology Assessment is the best methodology to saving time, saving resources and ultimately saving money. For more information on how you can develop a true managed print strategy in your office, complete the form below. It will be worth the time investment.