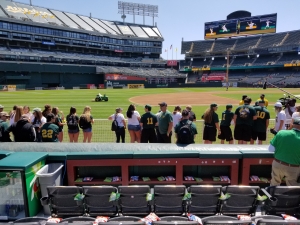 Over the weekend, RMC CEO Jim Scarff and Northern CA National Bank CEO Todd Lewis treated 200 Paradise, CA students to an Oakland A's Major League Baseball game. The initial vision for the complimentary tickets originated from a conversation between Jim Scarff and his friend Todd Lewis. Jim and Todd both enjoy A's baseball games, and they wanted to put together a baseball experience for students from Paradise, CA.
In November of 2018, all Paradise schools encountered massive damage and devastation from the most deadly wildfire in California history. Students are now displaced from their homes and schools during the rebuilding years. Six months after the loss, Ray Morgan Company and the local community remain dedicated to supporting the students from Paradise.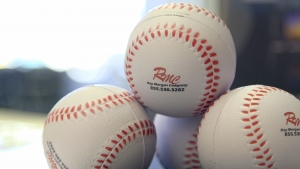 After the conception for the baseball excursion was established, RMC's John Propersi reached out to Lucas Coyle, the Partnership Marketing Coordinator for the Oakland Athletics. Lucas generously offered to set aside 210 complimentary tickets. Jim and Todd coordinated with Annie Stearns, the Athletic Director from the Paradise Unified School District and "Chico Sportsperson of the Year", to notify, organize, and fill up three commercial buses for transportation.
Once the students arrived to the massive Major League Baseball stadium, they were greeted by the Athletic's Lucas Coyle and Andy Szabo. The hospitality shown by these two toward the students and adults from Paradise was second to none. 50 of the students were invited on the field to greet some of the Oakland Athletic's players. They were amazed that their complimentary seats along the third base and left field line had a wonderful view of the game. They also had a great view of the pitcher's mound where Annie Stearns was given the honor of throwing out the game's first pitch. Enjoying the game, Jim and Todd sat amongst the students. They enjoyed seeing the students, staff and parents enjoying a baseball game together as well.