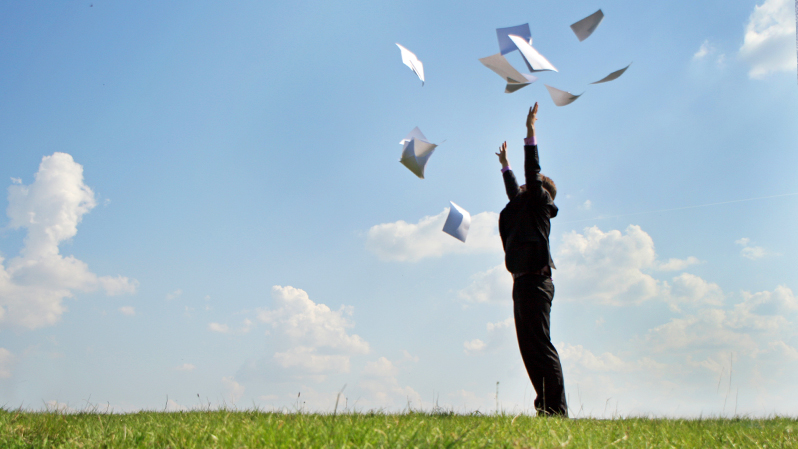 Ah, the paperless office! First coined as a marketing slogan by IBM in the early days of computing it's still a dream, despite anecdotal evidence that paper use is declining. Today, every employee has access to a workstation and mobile devices are now starting to challenge desktops as the source of hardcopy output. It's almost strange that more hasn't been done to get us to the goal.
The truth is, when it comes to eradicating paper, business organizations have to be realistic. Completely eliminating paper might not be practical or economical in the foreseeable future. Regulatory and legal compliance often requires paper, and industries like law and accounting may never fully break association with paper documents. Here's an interesting statistic:
The typical office worker prints 10,000 pages per year of which 17% are typically never used.
The good news is that it's still possible to significantly reduce your reliance on paper. Here are 5 tips to reduce your use of paper and help to move your business forward towards sustainability!
1. Track Paper Usage! - Try tracking the number of pages printed per month per employee then generate a report and spread it around (via email of course). Print assessment software makes it easy now to create a fact based usage report. With hard numbers to present to your people, they'll be more likely to change their printing habits quicker than you think. Also, try eliminating personal printers and move more printing to larger, more efficient, centrally located machines. Without personal printers, employees tend to be less likely to print frivolously.
2. Go Paperless with Vendors - Request paperless statements from banks and vendors. Whenever possible, pay your bills online. These steps will eliminate the use of checks and envelopes; it can also improve your productivity.
3. Digitize Documents - Scanning documents using OCR software allows you to edit them on your computer. You can easily send, share and edit digitized documents online and the total paper use is reduced to the original document, saving supplies and time! New scanning and document management solutions are as easy as making a print or copy so your transition to digital documents may be easier than you think!
4. When You Have To Print, Print Double-Sided - This simple step can cut your paper in half. Most printers can be set-up to print double-sided with a few mouse clicks on the print driver settings. In fact, many new printers sold today come with double-sided printing as a default setting out of the box.
5. Reduce, Reuse and Recycle - It's low-tech, but it works! Creating a culture of "reduce, reuse and recycle" can modify your team's attitude towards paper use.
Reducing your company's use of paper doesn't happen all at once. By implementing several small steps, you'll reduce your paper use, cut expenses and reduce your carbon footprint.
Looking to print smarter and print greener? We can help! Click below to download our free 5 step guide and learn how you can print less and implement more sustainable business practices.