Mike Paulino, a Senior Account Executive for Ray Morgan Company Pleasanton, and his wife Antoinette Paulino have been collecting gently used coats for 16 years! They work on behalf of the national non-profit One Warm Coat which helps individuals and companies organize collections and donation of the coats to organizations that distribute them for free to those in need.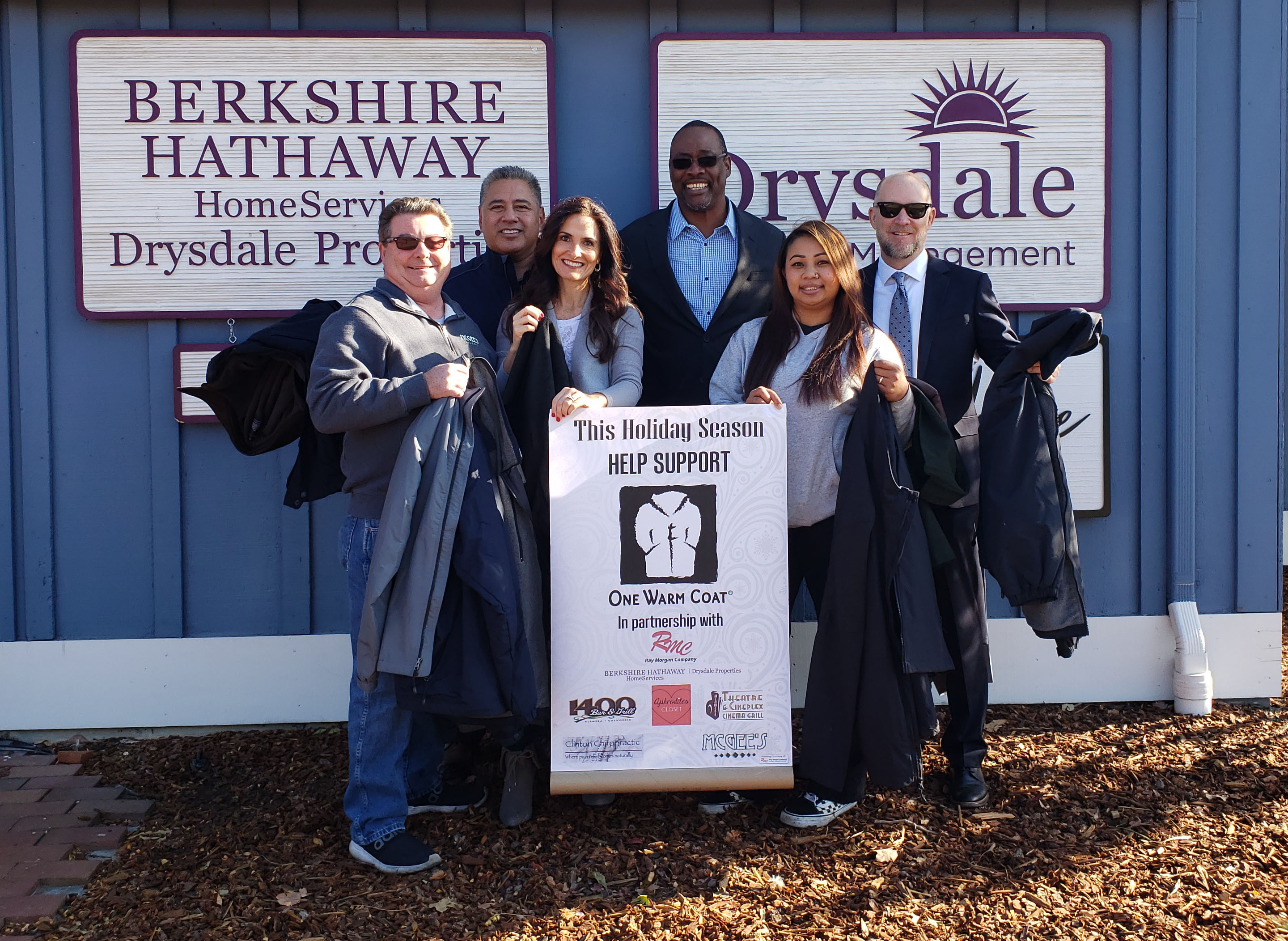 Left to right: Tim Goodman of McGee's, Mike Paulino, Antoinette Paulino, De Willmore of Berkshire Hathaway, Syna Chhith of 1400 Bar & Grill & Pizza and Peter Holmes of Welcome Home Funding
As we approach the winter months it becomes more and more apparent how needed this service has become. Homeless shelters have started opening their doors as warming zones to keep people from freezing on the streets. Mike and Antoinette have continued to take a proactive approach to this issue. "Each donated coat makes a difference. The more we collect, the more lives we'll touch," said Paulino.
If you find any gently used coats in your closet that are looking for a new home you can deliver them to the below locations through January 6th!
Berkshire Hathaway - 885 Island Drive suite 200, Alameda CA
McGee's Bar and Grill - 1645 Park Street, Alameda CA
Clinton Chiropractic - 2059 Clinton Ave, Alameda CA
Aphrodite's Closet - 930 Central Ave, Alameda CA
Alameda Theater and Cineplex - 2317 Central Ave, Alameda CA
1400 Bar & Grill & Pizza - 1400 Webster Street, Alameda CA
Also at the Ray Morgan Company - 470 Boulder Court, Pleasanton CA